Bienvenidos a mi pagina web
GRAN TEATRO FALLA Here's how you make a link: >mi perfilpulsar aqui para ver mi viaje.
gran teatro falla CADIZ bold and CADIZ text.
Here's how you can add an image: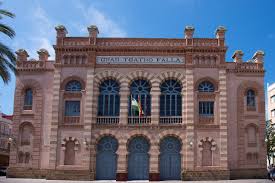 Here's how to make a list:
First thing
Second thing
Third thing
To learn more HTML/CSS, check out these tutorials!